Freestone signs on at Launceston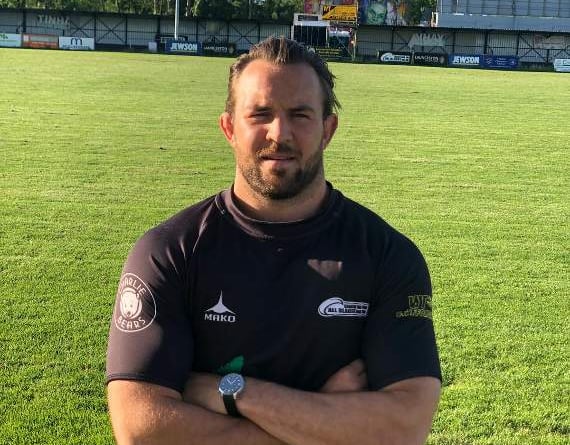 Rupert Freestone
Subscribe newsletter
Subscribe to our email and get updates right in your inbox.
FORMER Plymouth Albion, Bristol and Richmond hooker Rupert Freestone says playing for Launceston has 'always been the pinnacle' after rejoining the Cornish All Blacks ahead of the 2021/22 season.
The 30-year-old former Northampton Saints Academy trainee started his career at Polson Bridge, playing for the club from the under-8s right up to under-19s.
However, after being released by Northampton, Freestone joined Plymouth Albion where he stayed for three years.
A freak shoulder injury suffered falling off his bike in Bristol meant an 18-month hiatus before he returned to the game with Bristol following a successful trial.
After failing to establish himself at the Memorial Ground, he rejoined Albion where he became a regular starter in the front row, making nearly 100 appearances in a second three-year stint.
With his business thriving, he decided to head to London and sign for Championship side Richmond ahead of the 2018/19 campaign, but some heavy blows meant he decided to take a break from the sport.
But the itch to get the boots back on has now returned.
Freestone told the paper: "My girlfriend and I moved back from London almost two years ago. I stopped playing in London because I had a couple of concussions and wanted some time out.
"Now I'm back home, I have lots of mates who are at the club and I feel like I can offer something, so I've offered my services again!"
The concussions mean Freestone is hoping to nail down a different position. He started at number eight in the recent friendly against Redruth.
He said: "I'll play where I'm told, but having not played for a couple of years, I was happy to start in the back row, and I wouldn't mind playing there now If I can.
"I'm a pretty effective ball carrier and I bring plenty of physicality and experience!"
The former Cornwall hooker admits he can't wait for the South West Premier season to get underway, with the first home game set for September 11 when Exmouth visit Polson Bridge.
He said: "I'm just looking forward to playing for my local club in front of my family and friends.
"It was always the club I wanted to play for growing up as a kid, especially as my dad Will used to play. For me it's always been the pinnacle, and now I've got the opportunity to play first-team rugby for Launceston!"
Joint head coach Ian Goldsmith, who works with the forwards, said: "It's like our birthday and Christmas has all come together at once.
"A few years ago we got in touch with him asking whether he wanted to do some coaching with the front row.
"The discussion then changed to him playing, and since the return to rugby in April it became quite apparent that he's keen to have a few run-outs.
"It's wonderful for us, and you can tell the other players are delighted as well. You can already see the good habits he brings coming through which is a really good example for our young forwards, you can see he's played a good standard of rugby.
"A great example of this was a few weeks ago at training. Rupert dropped a few balls during the session and asked if anyone wanted to do a bit extra after training. For myself and Ryan that's absolute gold dust, it's exactly what we're after."
Goldsmith was non-committal as to the exact position he's likely to line up in, but believes his versatility will be important.
"He's still only 30. We're getting a really dynamic player. He's a great ball carrier and has a great physical presence, which is something we haven't always had.
"He's also got lots of leadership qualities and should help transform the way our pack operates!
"He'll probably play in the back row as he has the skillset, and if needs be he can rock up at hooker, but we'll just see how it goes.
"But we're just really appreciative of him making himself available to play for us!"
Comments
To leave a comment you need to create an account. |
All comments 0