England's Lionesses make history at Euro 2022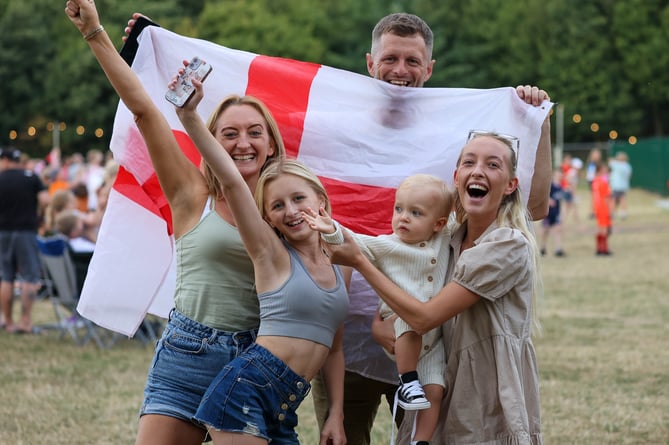 Fan celebrate England's victory over Germany
( SWNS )
Subscribe newsletter
Subscribe to our email and get updates right in your inbox.
For what feels like an age, football fans across the country have been singing about "football coming home" but after years of chances missed, and penalties lost, football finally wandered through the door, held in the arms of a team of groundbreaking Lionesses.
After fighting to a 2 – 1 victory over Germany at Wembley on Sunday, England's ladies made history as they were crowned champions of Euro 2022.
But of course, this means so much more than a trophy for the cabinet. As Leah Williamson lifted the trophy, surrounded by her team, over eighty thousand spectators and watched by over seventeen million at home, it felt as though something was changing.
Back in 1966, the last time England saw victory on the global stage, women remained officially banned from playing the sport. On the pitch, there were men. In the stands, men. On the sideline, men. And press boxes, men. The game, seemed "quite unsuitable for females" just as it had been described by the FA over 40 years prior.
But that was not really the case. Women were and remain more than capable of playing the sport at an incredibly high level, it was the atmosphere and expectation of what "football" was which made the game "unsuitable". A male led, male run, testosterone fueled sport that was unwelcoming to anyone who was not a man.
Fast forwarding more than 50 years and the picture couldn't be more different. Women coaching at the sideline. Women officiating. Women presenting. Women cheering from the stands and of course, women on the pitch, hoisting the trophy above their heads to the calls of support from the entire nation.
When Ella Toone lofted the ball over the keeper and into the back of the net, the country screamed with joy, and when Chloe Kelly found the vital second, the nation cheered that England had done it. Football fans across the country rejoiced as England were victorious.
Football is changing and this team of Lionesses stand as proof of this. Girls across the country can see what is possible, with role-models standing tall on the global stage, we as a nation have seen the excitement and joys of female sport and can only wonder why we hadn't sooner.
Football has come home, parties have been and will continue to be had, cheers ring out and it has all been done by the ladies.
Comments
To leave a comment you need to create an account. |
All comments 0