Ladies and gents from all over Devon and Cornwall came to watch former Westlife and Boyzone members perform on stage at the Pavillions in Plymouth, and oh BOY was it a show. 
The evening began with the tour's first support singer, SHAB, an Iranian refugee currently living in America. SHAB fabulously arrived on the stage in a bright red all-in-one suit. She performed a variety of her latest singles including; 'Sexual', 'Criss Cross' and 'Spell on me'. 
There was a huge amount of energy from all of those on stage including her back up dancers who did an amazing job at remembering and executing their choreography to perfection. 
SHAB was a fantastic singer and performer and did very well at creating the vibrant atmosphere for the rest of the evening.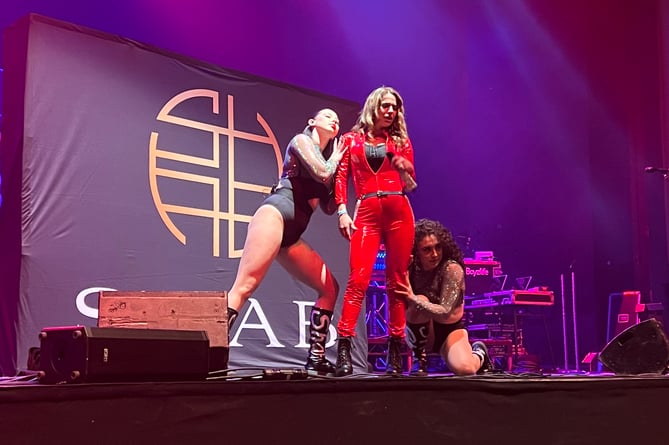 SHAB
(Scarlett Hills-Brooks)
To find out more about SHAB visit: www.shabofficial.com
 After a short interval, the next support band arrived on stage; pop-rock band from outer space, Aliens Don't Ring Door Bells. 
Band members; Dorian Foyil, Adam King and Mark Boden gave a rocking performance and almost took the roof off with some of their original songs such as 'Are you crazy' and 'It's your night'.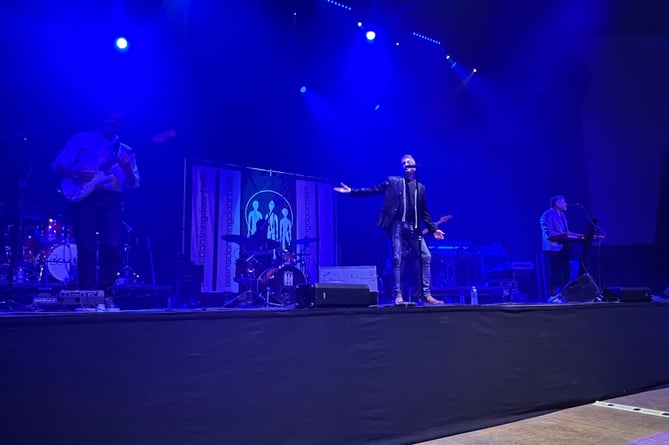 Alien's Don't Ring Door Bells
(Scarlett Hills-Brooks)
To find out more about Aliens Don't Ring Door Bells visit: aliensdontringdoorbells.com
Now was the time all the ladies and gents had been waiting for, Boyzlife took to the stage.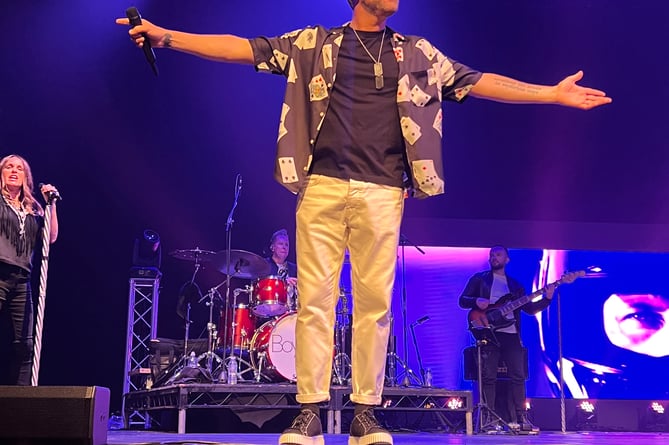 Brian McFadden
(Scarlett Hills-Brooks)
Bozylife is a super group made up of two life long friends, Boyzone's Kieth Duffy and Westlife's Brian McFadden. 
The tour the two are currently embarking on is all about bringing back the 90's for the duo's adoring fans.
During the show the pair performed songs from their latest album 'Old School' plus all the best boy band hits including 'A world of our own' and 'Everybody get up'. 
The pair had a fantastic relationship with each other and provided non-stop entertainment and banter throughout the entire evening.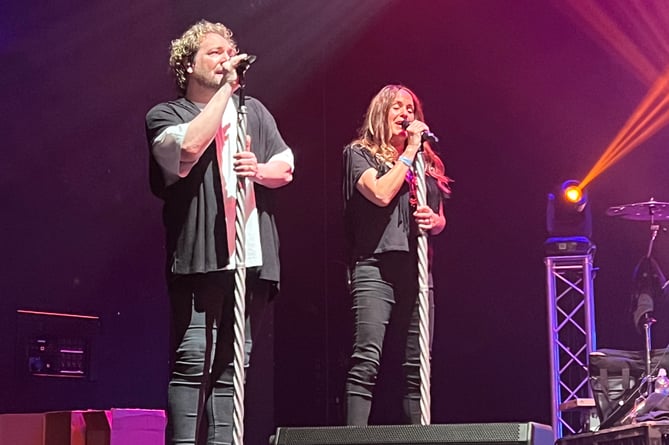 The backup singers performing with Boyzlife on stage
(Scarlett Hills-Brooks)
There was a huge amount of crowd interaction (which the security was not too pleased about) including dancing and singing with the crowd and grabbing a few selfie's between songs (managed to get one myself!).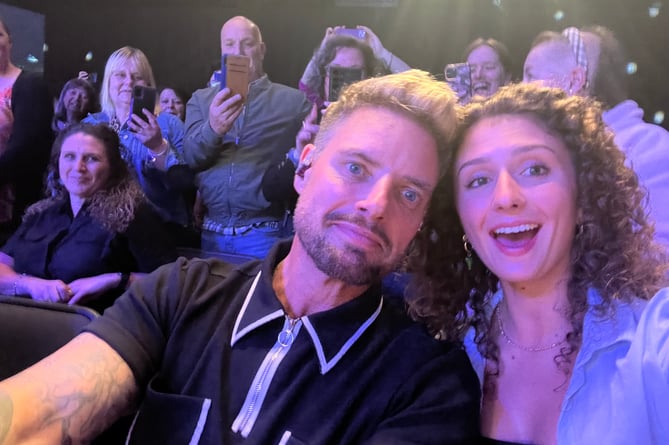 Reporter Scarlett Hills-Brooks and Kieth Duffy
(Scarlett Hills-Brooks )
Who ever was in charge of outfit's needs a pat on the back as both the boys looked fantastic in their co-ordinated attire. 
Overall, the boys did a great job of taking their fans on a nostalgic journey. It was  a fantastic, high-energy evening that I think everyone thoroughly enjoyed.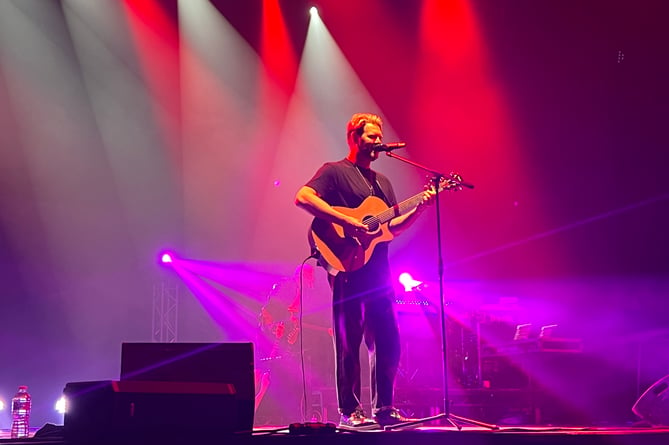 Brian McFadden performing at the Pavillions
(Scarlett Hills-Brooks )